Image 01

Image 02

Image 03

Image 04

Image 05

Image 06
Japan Media Matters
MJN (Media Japan Network) utilizes its New York based network and many years of research experiences on US media industries (broadcasting, advertising, technology), providing Japanese media with analysis of US media practices, research & consulting services, investment advices and business development.
BUSINESS
Media Reports, Market Research & Analysis,
Coordinating local visits

Subscription based media reports
Project-based customized market and trend research
Overall coordination of local visits from scheduling to translating
Strategic Consulting
Investment Advisory

Supporting broadcasters' media strategy through analysis of US media practices
Strategic consulting of M&As and investment advisory
Program Sales, Joint production,
Program purchases

Program Sales to US broadcasters
Program purchases from US broadcasters
Joint production with US broadcasters
Translating, Event Planning
TV Show / Video Production, Marketing planning

Translations for media industry trends, broadcasting systems and policies, advertising, newest technologies and systems, specialized fields
Prior research/negotiations, event operations, sponsorship sales, marketing agent
Planning for TV shows/video productions in the US
Business expansion marketing planning in the US, media buying
VALUE
Network

Using New York (a central hub for everything media related), we will provide services connecting the four big US networks (CBS, NBC, ABC, FOX), MVPD and cable channels (Comcast, ESPN), OTT (Netflix, Hulu, Amazon), and news media companies (ie. VICE, Buzzfeed, NowThis).

On-Site Principles

We will obtain the latest news direct from the original sources and provide unbiased information.

Mutual Understanding between Japan and America

Not only will we provide the successful practices in the US media, but we will also provide the best solution for Japanese media by combining experiences from the Japanese media industry as well as our many years of US media research.
ABOUT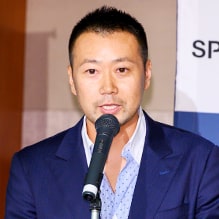 Takuya WatanabePresident and CEO
Takuya Watanabe runs his own company, Media Japan Network, Inc., which provides consultancy to Japanese major TV broadcasters and agencies, helping them build new business strategies, sales/revenue models and teams/partnerships to support their business growth.
Takuya joined Fuji Television Network, Inc., one of the biggest TV broadcasters in Japan in 2002 after graduating from Keio University with a degree in economics. After stints in the programming and production departments, Takuya transferred to Human Resource department in preparation for the managerial position in FCI, subsidiary of Fuji Television in New York.
In 2008, Takuya moved to New York where he served as a director of business development. He oversaw a wide range of projects such as developing strategic partnerships with ad technology companies, investing on US startups, and developing and producing television, internet and theatrical content for the U.S. market.
Takuya left Fuji Television and founded Media Japan Network, Inc. in 2016. He works primarily with Tokyo five major broadcasters and two big advertising agencies in developing advanced ad products with data and technologies by partnership or investment with/on US ad techs. He also provides advisory on investment for TV and musical content.
Takuya lives in Westchester with his family.
INQUIRY
Please confirm entry.
Name

Email

Message
Thank you for your inquiry. Please confirm the email sent to you.
In case emails are not received.
◆ Please be advised.
Errors of email address entry may result in our emails not being delivered. There can also be reports of delivery failure due to use of free email addresses.
◆ For users using free email addresses such as Gmail
Emails sent from our website may be automatically marked as spam or junk mail causing delay or delivery failure. Please register the address tak@mediajannetwork.com as "not spam" or "safe sender".